Digging Deeper
Saturday Morning Seminars and Tastings
Guests will choose from four informative morning sessions to dig deeper into our famed history and the role or our terroir: the people, the place and the wines. Each venue will be limited to 50 guests. Casual attire.
---
Hosted by Baldacci Family Vineyards

Digging WAY deeper with Baldacci Family Vineyards
Start off deep inside the hillside of Baldacci Family Vineyards as Michael Baldacci and viticulturist Garret Buckland show you where their crazy idea of incorporating the cave spoils in the vineyard really began. After a tour of the new cave you will walk out to the block in the vineyard to see the 'dirt' for yourself.
The tour ends in our Red Barn, where along with some beautiful wines we will have a video prepared that shows you the year long process that Garrett and Michael have just detailed. We hope you will join on us on a fun and unique adventure.
Limited to 50 guests · 10:30 AM - 12:30 PM
---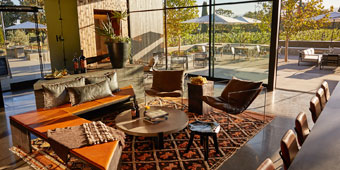 Hosted by Clos Du Val

Stags Leap District Then & Now: Are We Still Farming the Same Valley?
A Look Back at Viticulture Practices for the Last 45 Years and Where We Go from Here to Sustain a Fruitful Valley
Join us as we take a look back in time at the farming practices of the past compared to those of today and what we expect moving forward. Viticulture across the industry has evolved to include more sustainable practices, organic farming and new strategies to create beautiful wines while preserving the integrity of our land. We face different issues than those of the past, including how to best manage climate change. Join founding Clos Du Val Winemaker Bernard Portet, Clos Du Val President and master grape grower, Jon Mark Chappellet, Director of Vineyard Operations at Regusci, Jason Lauritsen and President of Vine Balance Consulting, Kristin Lowe, as they engage in an active conversation and vertical wine tasting showing the then and now, moderated by SOMM Films Director Jason Wise.
Limited to 50 guests · 10:30 AM - 12:30 PM
---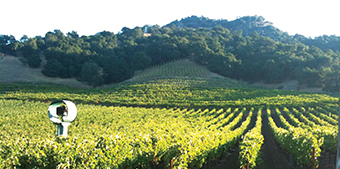 Hosted by Ilsley Vineyards

The Clones that Shaped the Stags Leap District
Just like the generations of Napa farmers that have shaped our wines over the years, so have the clones of Cabernet. In viticulture, a "Clone" refers to a vine variety that is selected for specific qualities, which result from natural mutations.
Join the Ilsley family as you learn about the most important Cabernet Sauvignon Clones and how they evolved from the first Cabernet vine planted by Nathan Fay in 1961 through today. We will do a deep dive into the history of clones found in the SLD neighborhood as well as assess selections brought in from Europe and South America. David Ilsley, vineyard manager for both Ilsley and Shafer Vineyards, will lead a vineyard tour through the hillside blocks observing the unique differences between clones. After the vineyard walk, Ernie Ilsley, viticulturist and Tony Arcudi, our winemaker will lead a sit-down clonal tasting of barrel selections as well as finished wines from the Ilsley library.
Limited to 50 guests · 10:30 AM - 12:30 PM
---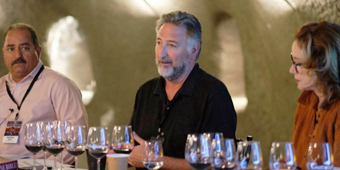 Hosted by Pine Ridge Vineyards and Stag's Leap Wine Cellars

Digging Deeper in the Vineyards with Pine Ridge Vineyards and Stag's Leap Wine Cellars at Pine Ridge Vineyards
Join us for an adventure and opportunity to dig deep and explore the climate, geology, soils, and vineyards of the renowned Stags Leap District. Guests will learn what makes this specific place on earth so extraordinary for producing wine. Stag's Leap Wine Cellars Winemaker Marcus Notaro, Pine Ridge Vineyards Winemaker Michael Beaulac, Vineyard Manager Gustavo Aviña, and geologist Ed Bortugno will lead the group in a discussion about the climate, soils, precise farming, and clonal selections each employs to produce high quality wines, all while sipping the wine grown right here.
Guests will be greeted with coffee and pastries before embarking on a 90-minute tour with tastings of the Stags Leap District Cabernet Sauvignons from each winery. Stag's Leap Wine Cellars, celebrating its 50th Anniversary in 2020, will present FAY Estate-Grown Cabernet Sauvignon and Pine Ridge Vineyards will present its acclaimed Fortis Cabernet Sauvignon. Please wear appropriate clothes and shoes as this event includes a walk through our hillside vineyard.
Limited to 50 guests · 10:30 AM - 12:30 PM