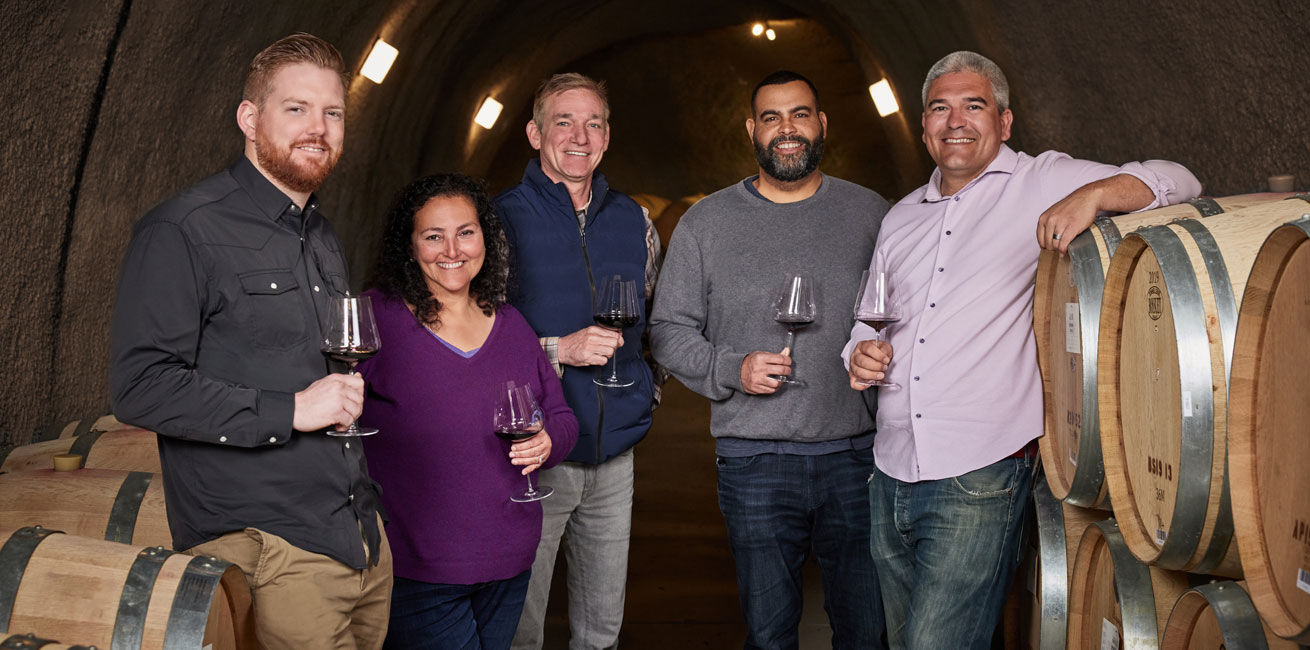 Master Blending Team
Michael Baldacci, SLDWA Director
Baldacci Family Vineyards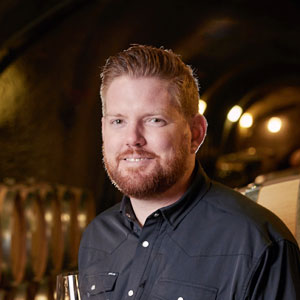 As Owner and Winemaker at Baldacci Family Vineyards, second-generation vintner Michael continues the family legacy of crafting premium, single-vineyard Cabernet Sauvignon wines. With over 10 years of experience in the industry, Michael has worked in diverse roles at the winery, from sales to operations. His knowledge of the business and his passion for constant innovation and improvement, both in the vineyard and in the cellar, have made Baldacci Family Vineyards a rising star in the Napa Valley. Michael holds a B.A. in Political Science from Loyola Marymount University and studied viticulture and enology at U.C. Davis and Napa Valley College.
Elizabeth Vianna
Chimney Rock Winery
Elizabeth attributes her career in winemaking to a glass of 1985 Sociando Mallet, which she enjoyed at a pre-auction tasting at Christie's in New York. A biology major at Vassar College, Elizabeth was originally on the pre-medical school track. She fell in love with wine while working as a clinical toxicologist at New York Hospital - Weill Cornell Medical Center. Her strong science background and sudden infatuation with wine propelled her to apply to the U.C. Davis, and its renowned winemaking program instead of medical school. Elizabeth first came to Chimney Rock as a harvest intern in 1999, while completing her Master's in Enology at Davis. Upon graduation, she first became an Enologist and later an Assistant Winemaker at Napa Wine Company, where she worked directly with many of the region's top winemakers including Heidi Barrett, Erin Green, Pam Starr and Celia Welch. Elizabeth was named Assistant Winemaker at Chimney Rock in January 2002 and advanced to the position of Winemaker in 2005. She was promoted to General Manager of Chimney Rock Winery in 2011 while continuing in her role as Head Winemaker. She has also served as President of the Stags Leap District Winegrowers Association.
Robbie Meyer
Malk Family Vineyards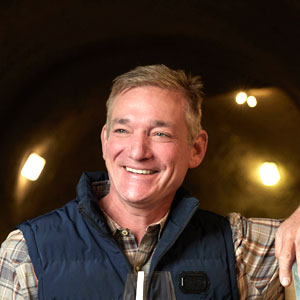 As Owner and Winemaker for Peirson Meyer Wines, Robbie's interest in wine began at an early age while working with food and wine in his native city of Marietta, Georgia, leading him to serve as a restaurant wine steward when he was 18. He received a B.S. degree in Biology from the University of Georgia. It was his love of food and wine that brought him to study winemaking in California. His studies in plant sciences and chemistry were a great match for his graduate work at the U.C. Davis where he received his Master's in Enology. Robbie has spent the last 25 vintages working at wineries including Peter Michael Winery, Lewis Cellars and Jericho Canyon Vineyards. In addition to Peirson Meyer, he consults for several wineries in Sonoma County, Napa Valley and Livermore Valley.
Robert Smith
Quixote Winery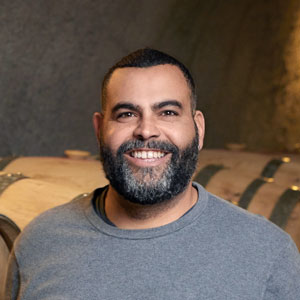 Growing up in Modesto, California, Robert constantly set himself apart from expectations. His first job as a research intern at Gallo piqued his interest in fermentation, inspiring him to begin brewing craft IPAs and consider a career as a brew master. Luckily, it wasn't long before the wine bug bit him and he jumped in with both feet. After securing his Baccalaureate in Enology from Fresno State University, Robert worked his first harvest internship at Quintessa in 2006. Following Quintessa, he continued to hone his skills with positions at Seven Stones, Krupp Brothers and Covert Estate, as well as a harvest stop in South Africa at Bon Cap. He has worked with an impressive list of mentors and formed lifelong friendships with such winemaking luminaries as Aaron Pott, Julien Fayard and Philippe Melka. In 2011, Robert accepted the position as Estate Winemaker at Quixote Winery. Robert is continually striving to produce age worthy and well-balanced wines with immediate softness and approachability.
Josh Widaman, SLDWA President
Pine Ridge Vineyards
Joshua David Mendoza Widaman puts his 25 years of experience to work as Pine Ridge's Estate Winemaker, making wines from properties in the Stags Leap District, Howell Mountain, Oakville, Rutherford and Carneros. After beginning his career at Stags' Leap Winery, he followed his palate to stints at Chimney Rock Winery, Pahlmeyer and Lewis Cellars. Improving upon his Viticulture and Enology degree from U.C. Davis, in 2019 he received his MBA from Sonoma State University to better support a well-rounded understanding of the wine business. In addition, his time spent in Chile, the Douro, Burgundy, Greece and Germany have broadened his winemaking perspective and aesthetic.